Global patented 1+1 headlight bulb comes out !!!
2020-05-29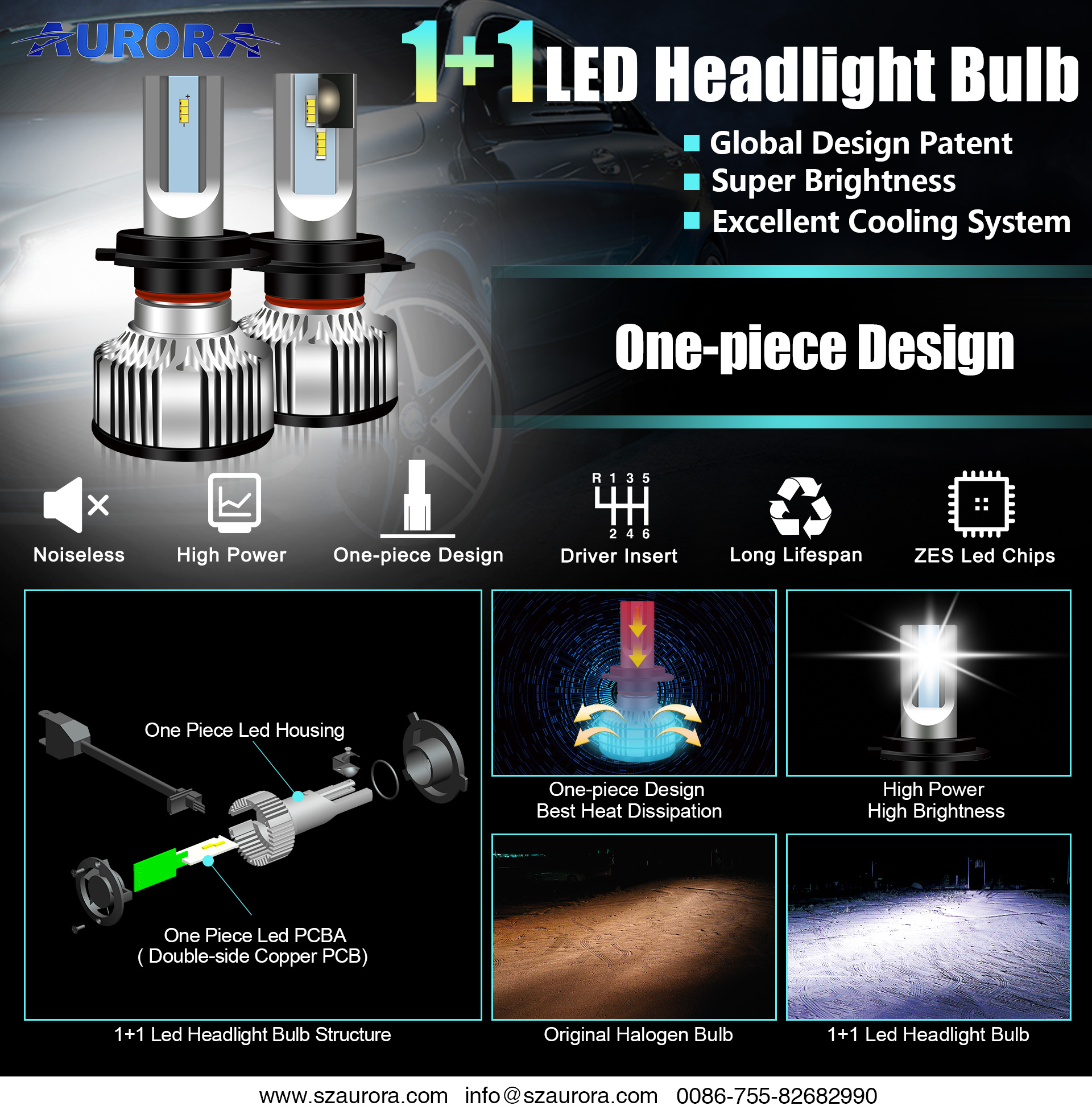 This 1+1 LED headlight bulb, with excellent features of driver-built-in, great central brightness, beautiful cutoff line and great heat dissipation.
The 1+1 design means 1 PCB board and 1 piece housing. The material for the housing is 6063 Aluminum. The PCB board is Copper. The temperature can transfer from LEDs to
housing directly, so the temperature for this one is very low, lower 20-30% than the bulbs from the market.
Because the temperature is low, so can build the driver inside.It's very easy to installation. The thickness of the PCB board is very thin. Mean it has very good central brightness
and very beautiful cutoff line. And it's very good for safe driving.
What's more, there is no screw on the front, no seam on sides. Just like our Iphone. Very simple design. It can save cost. And also can be used for automatic production.
For more details, please contact our sales.