New Multifunctional Evolve Light Bar
2020-05-29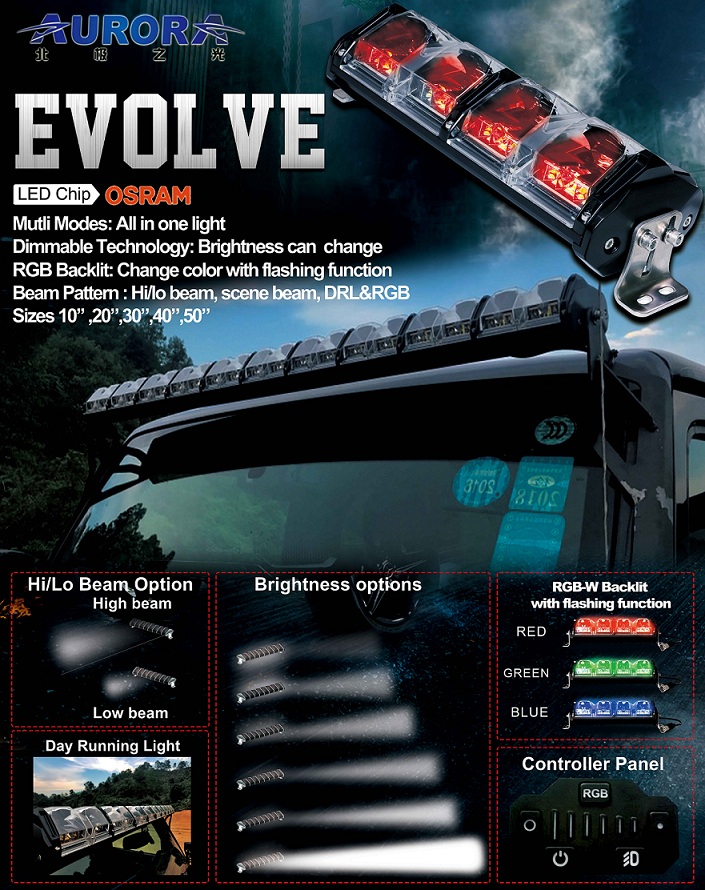 All-in-one fashionable Evolve light bar, we are the first one in China to make this amazing light bar!
It can act as High Beam, Low Beam, Scene Beam, Day Running Light and RGB back light. All these features offer you fantastic driving experience.
Whats more, it has 6 level brightness control, dimmable technology allows any road condition. Light beam pattern from 15 degree narrow spot to 120 degree scene beam.
You can select any one to fit your driving style.
Also RGB backlight, you can choose different colors as you like.
This light is very cool, many customers wants to buy.
In our standard packet come with light, bracket, wiring harness and controller panel. Plug and play, very easy to operate.
For this amazing light bar, we have it in 10'' to 50'' , it has many application, you can install it on bumper, roof, grille or hood etc.
More detilas please see video on Youtube: //youtu.be/6qTBzNIUY8E
If you want to order this light, please contact us right now !