Innovation No Screw Design Led Light Bar
2020-05-29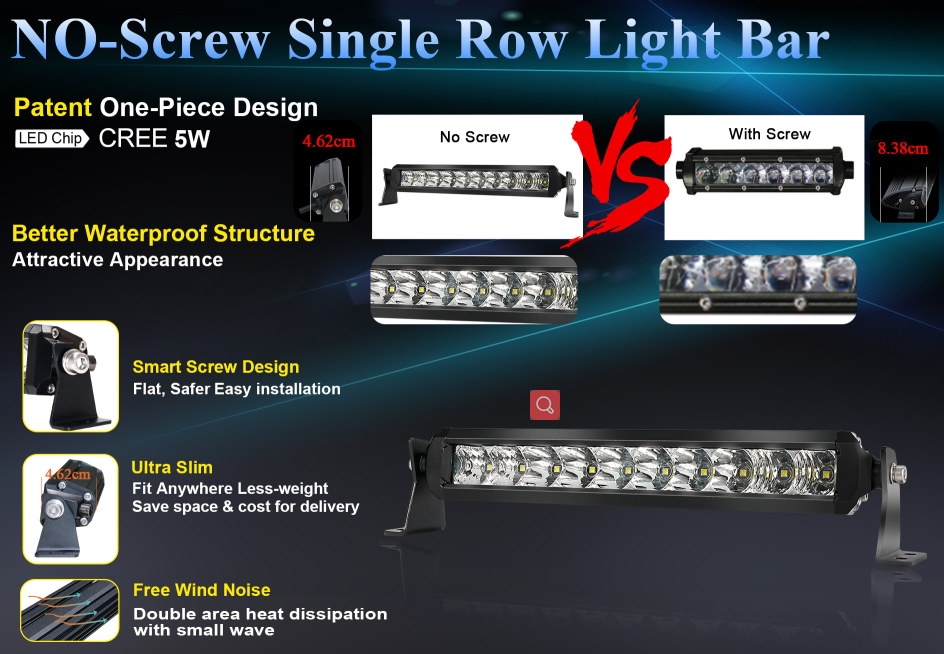 This is our new innovation no screw light bar, with some nice features as below.
1. No screw design
We use a big press machine to press the lens, then insert a long slim steel and relax the press machine. So the lens will go up and fit the bezel. In this way, there will be no gap because we use a one-piece steel in one level instead of the screws, which will avoid the risk of water leak problem. It's very good design.
2. One-piece housing design
The second advantage of this light bar is that it is with one-piece housing and 2 side caps, only 3 parts for the whole light.
3. Ice- melting function
For our light bar, it has ice melting function by using the heat of the light bar itself. Because our light is one piece housing design, the heat will tranfer from back to front very fast. Customer just need to turn on the light switch and wait 3-4 minutes for ice melting and then use it directly.
4. Great cooling system
The cooling system is also very strong for Aurora light bar because of the one piece housing design. When you driving on the way, the heat will transfer from back to the front side very fast because of the fast airflow on the front side and be taken away.
5. Mini size
Aurora light is much smaller than other lights in the market.
After briefly learning of our light, are you ready to take sample for testing? Just contact us right now!