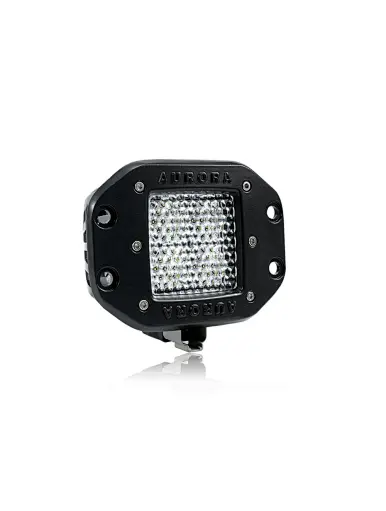 IP69K waterproof 2'' LED work lights Embedded Headlights motorcycle light bar
Place of Origin:CN
Voltage:12V
Brand Name:AURORA
Certification:IP69K, E-mark, IP68, CE, RoHS etc
Warranty:2 Years
Lamp Type:LED
Car Make:ATV, UTV, Truck, 4X4, Motorcycle, Marine Boats etc
Type:Headlight
LED:10W
Watt:40W
Weight:2KG
Quantity a carton:10pcs a carton
Warranty:2 years
Accessories:harness, brackets
Lens:Aurora lens, 300times stronger than glass
              IP69K waterproof 2'' LED work lights Embedded Headlights motorcycle light bar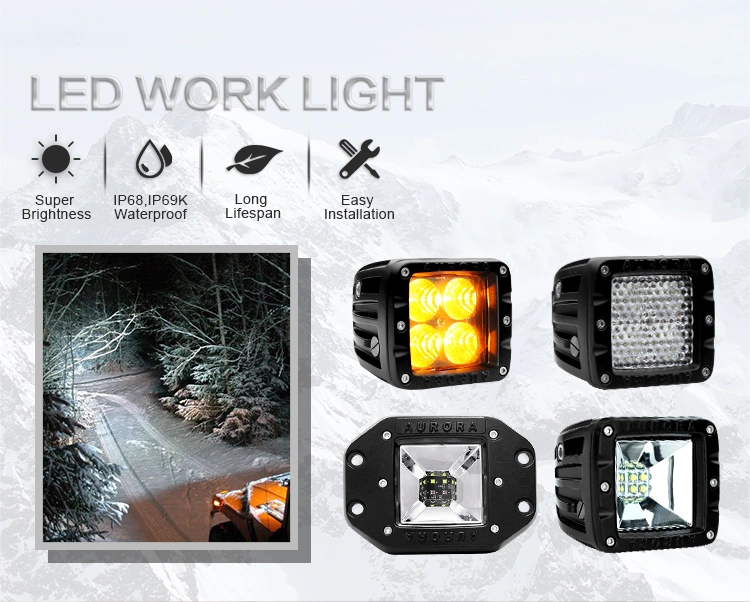 We provide our customers with bright, high quality LED lights for long lasting use. Rugged and ready for anything, Aurora LED Pods are designed to survive even the harshest terrain.
2. Product Specification Of led work light bar
| | |
| --- | --- |
| Model | ALO-EK-2-E4T  |
| LED Power | 40watt |
| LED | 10watt LED |
| Lens Material | Lens, 300times stronger than glass |
| Mounting Bracket | Aluminum mount/Stainless steel |
| Optional Beam | difussion |
| Life-span | 50,000 hours + |
| Working Temperature | -40 to +145 ℃ |
Details:
1.94% Reflector Efficiency – Less Wasted Light!
2.Operating Temps -40 to 155 deg F – Any Weather!
3.50,000+ Hour Lifespan – Will Not Burn Out!
4.GE Lexan Lens – Rugged Lens Will NOT Break!
5.Pass Military Standards – Built For EXTREME Durability
6.Instant On/Off – LEDs Do NOT Require Warm-Up Time
7.Dual, Over-sized Heat Sink – Speed up heat dissipation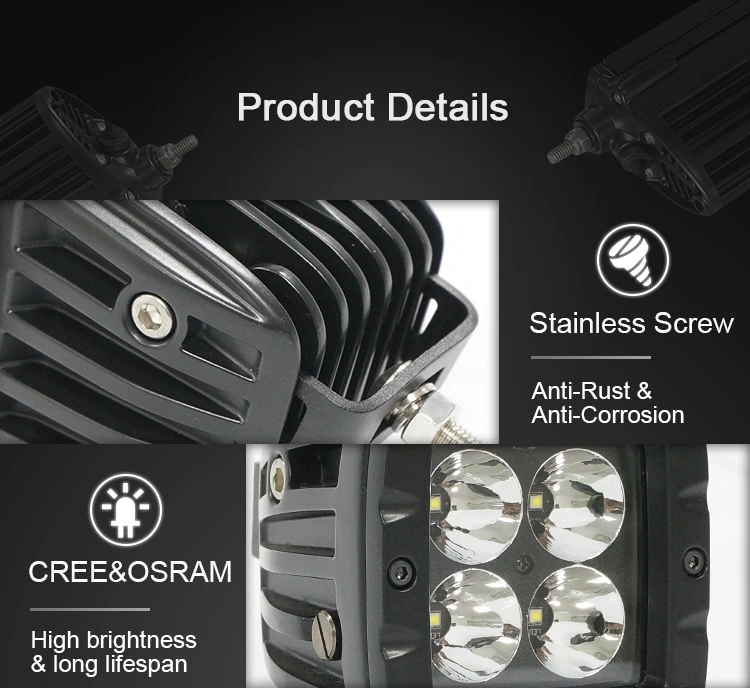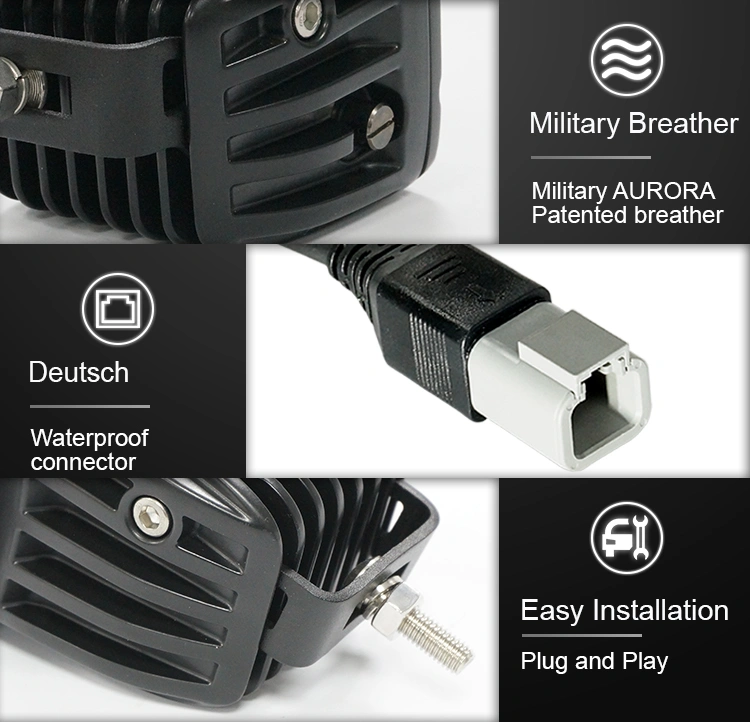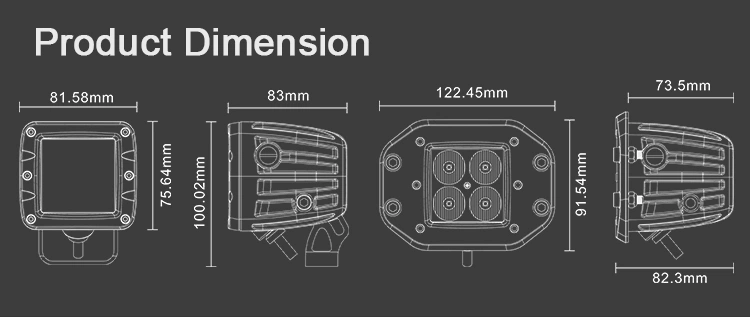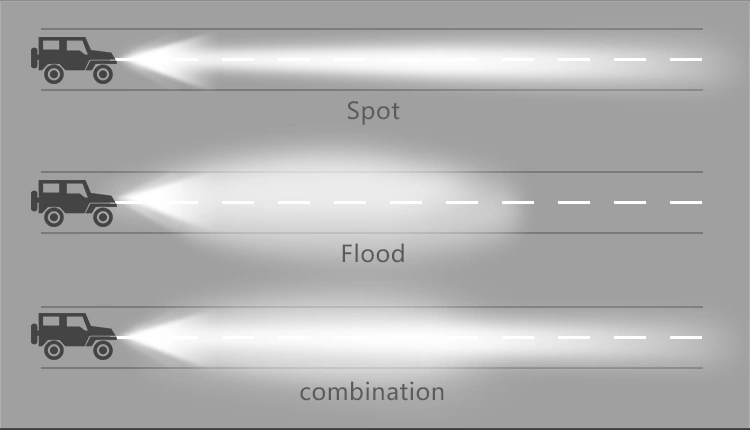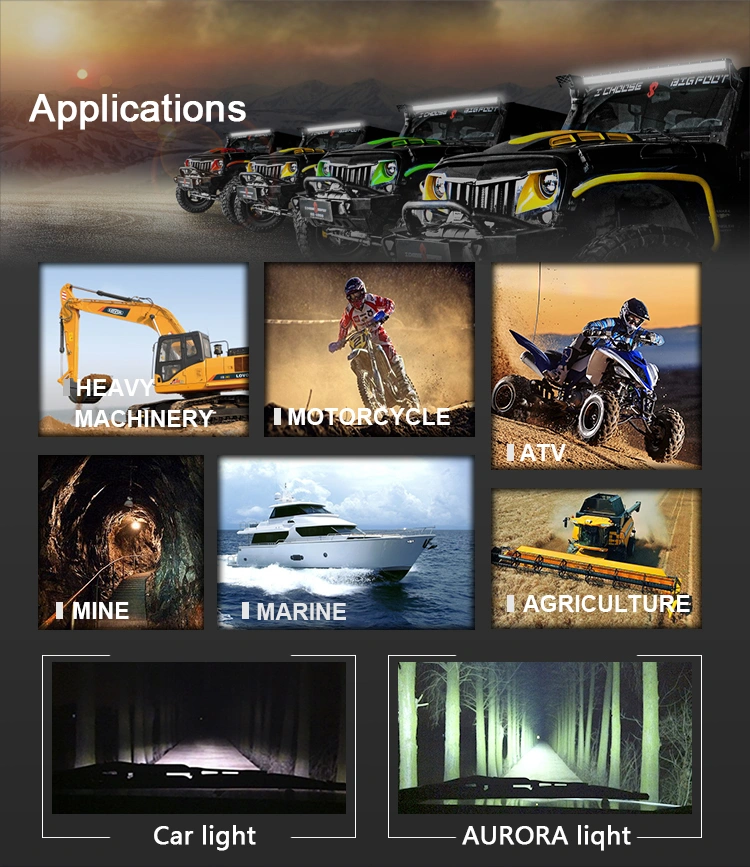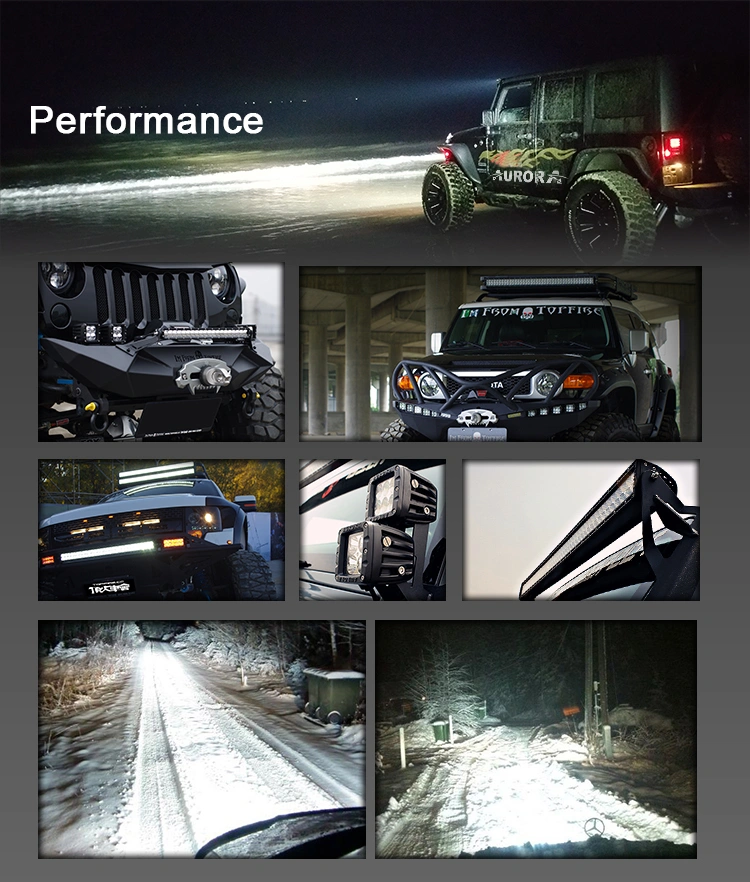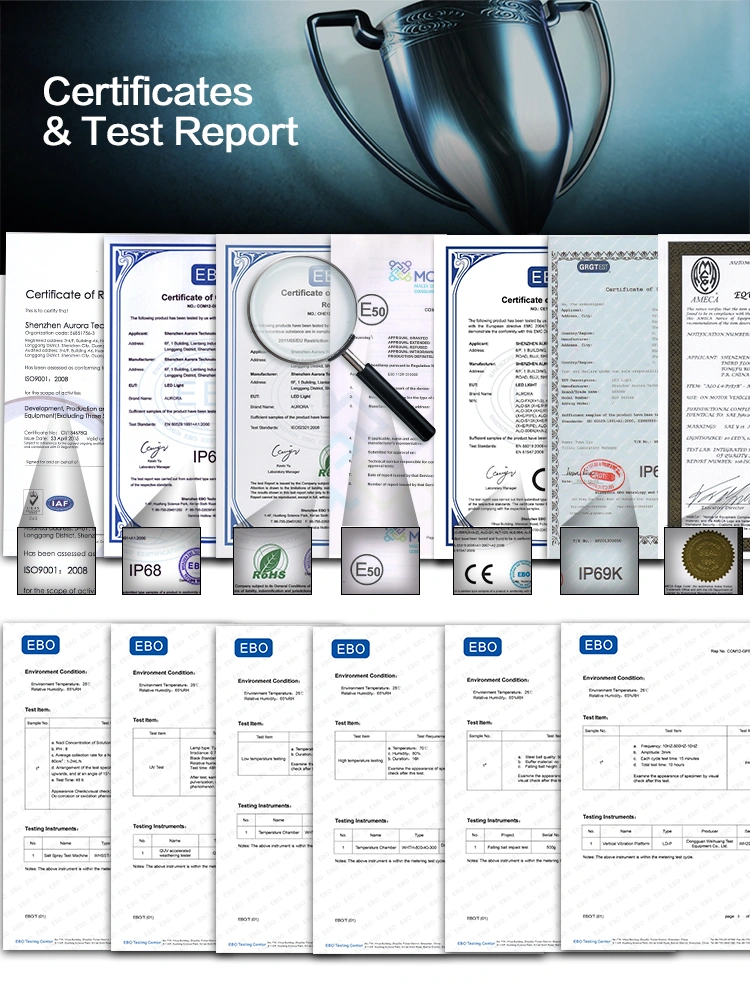 Q:Why need Dual-over-sized heat sink?
It enlarge surface exposing in air, and keep LED running in low temperature .More effective and durable.
Q:How can I get your price?
Please tell us your needed models and quantity? price will be quoted accordingly.
Q:What comes with a light bar or cubes ?
A:The light bar and cubes are usually come with wiring harness, bracket, switch, relay and connector.
Q:Can I control 2pcs AURORA work light at the same time?
A:Yes, we have wire harness for 2pcs work lights.
Q:Does it cost less if I don't need a wiring harness ?
A:Yes. It can save you some money if you don't need a wiring harness in box.
In addition, you can ask for a connector pigtail plug instead of wiring, only cost 1-2 USD.