G10 LED Headlight Fit Light Housing Easily
2020-05-29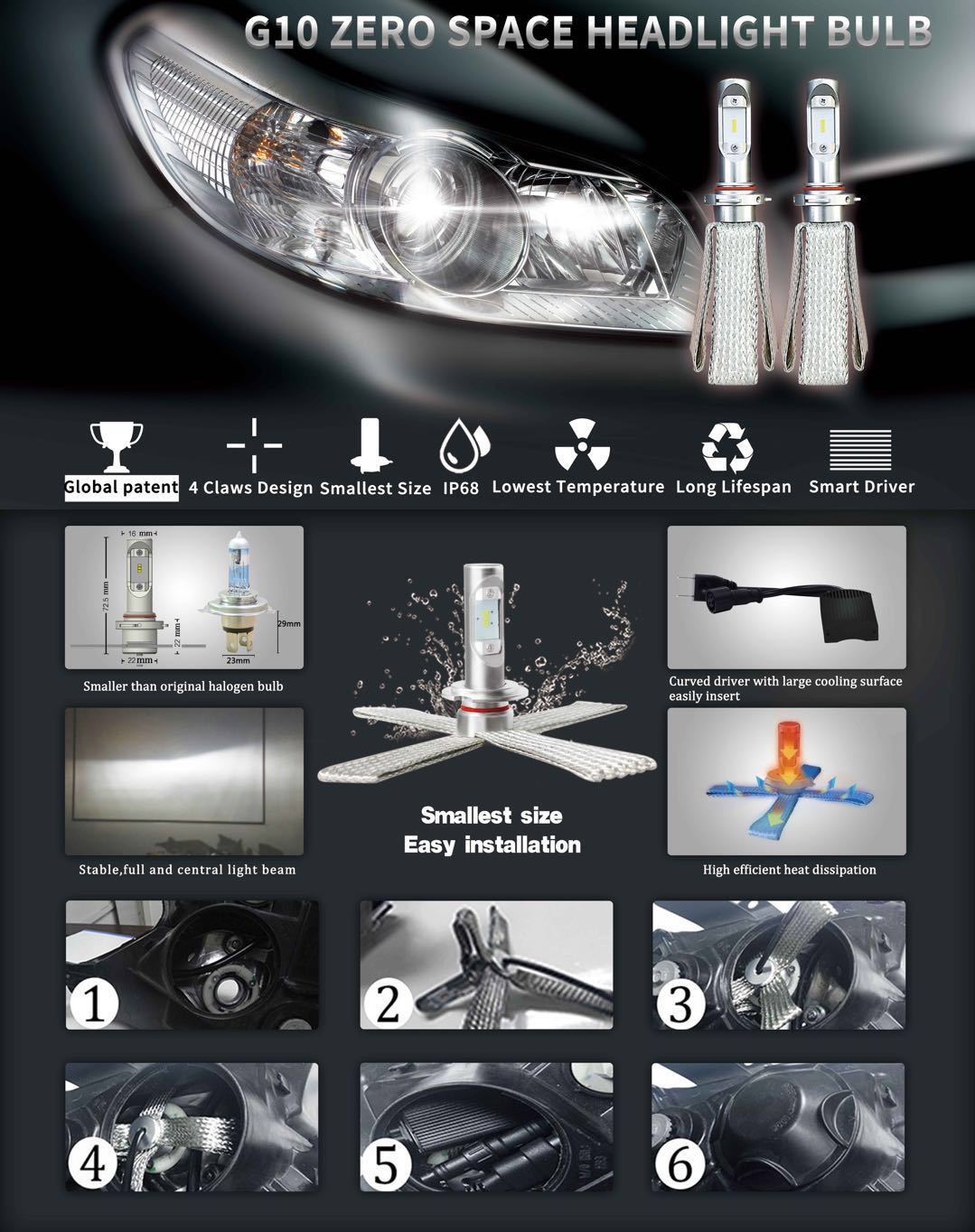 Aurora patent G10 head light bulb is small size as halogen lamp, can fit in housing easily and perfectly.
Except small size, there are many other advantages.
One piece design lamp module. Whole lamp use same materials and module, heat can dissipate fast from top to bottom,no need transfer from several modules & materials.
Great cooling system. Naturally extended pure copper belt, allows heat go out fastly from center to sides,ensure great cooling.
Global patent design make you unique in market and get more loyal customers.
Same beam pattern as halogen. LED position same as halogen Tungsten, so can assure same beam pattern when replace halogen.
Easier installation. Compact design led headlight , flexible copper braid, curve driver, make full use of space and easy to install, etc.
Contact our sales for more details now.