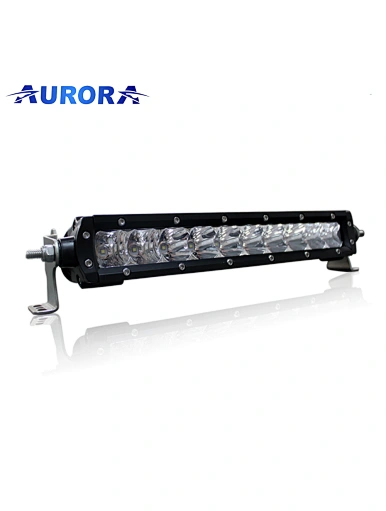 CE 50W Marine Single Row Led Light Offroad Bar, 4X4 Parts And Accessories
Place of Origin:CN;GUA
Voltage:9V,12V,24V,36V
Brand Name:AURORA
Car Model:Universial
Certification:CE,RoHS,IP68,IP69K
Model Number:ALO-MS1-10-P7E7J
OE No.:001
Warranty:2 Years
Color:Amber/white
Chips:Branded LED
Beam pattern:combination/flood/spot
Car make:SUV UTV ATV,offroad, truck etc
Lens:Scratch Resistant lexan
Lifespan:50,000 hours
Color temperature:6300K
Input voltage:9~36V
led quantity:10pcs
Protecting grade:IP69K Waterproof
CE 50W Marine Single Row Led Light Offroad Bar, 4X4 Parts And Accessories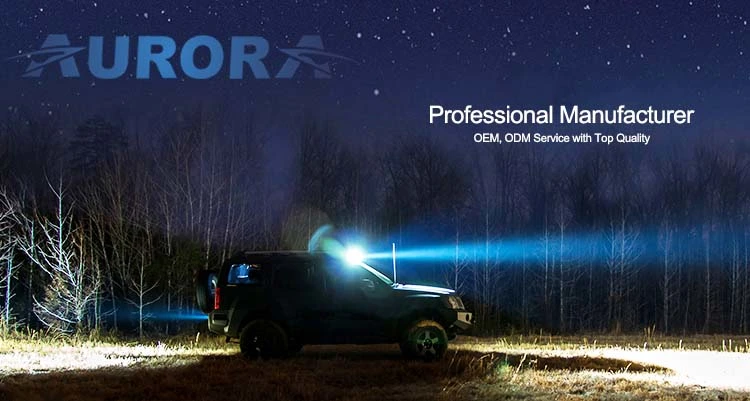 Feature of 50W Marine Single Row led bar light offroad,
Reflector patterns available in spot, flood, combination or bat beaming
1. 50,000+hours average lifespan
2,5years of continuous use
3. 96% optical/reflector efficiency
4. 9-36 Volt DC Input
5,100% optically clear
6. Scratch Resistant LEXAN lens
7,Instant on/off, no warm-up
8. Operating Temp: -40 ~ + 155 deg
9,Dual-oversized heat sink
10,Low power consumption
11,IP69K Waterproof
12,Military standard breather
13,Unique Durable Mar/UV resistant paiting technology
14,Sealed waterproo connector
15,Pass Chinese Military Standard GJB 150&US MIL810-STD
16,High Temperature, Low Temperature, Temperature shock, UV, Humidity, Salt Fog, Sand and Dust, Vibration, Altitude, CE&Rohs certification
17.Usage: ATV, SUV, Project vechicle, off road , 4x4 ,mining vehicle , heavy equipments Truck, Motorcycle, Boat etc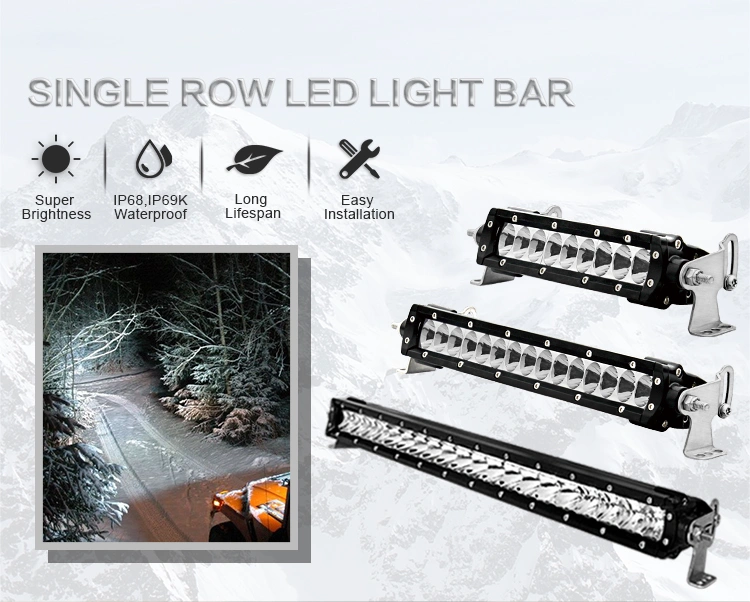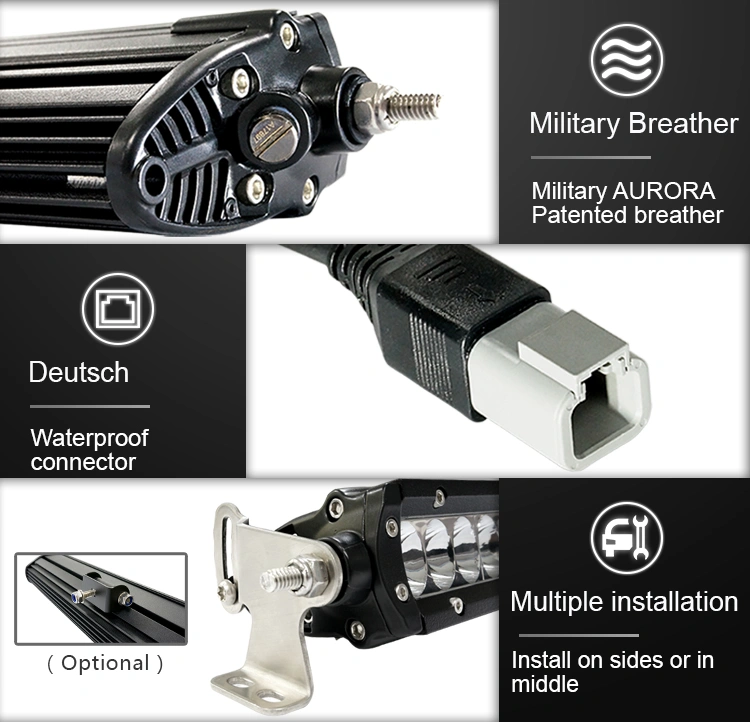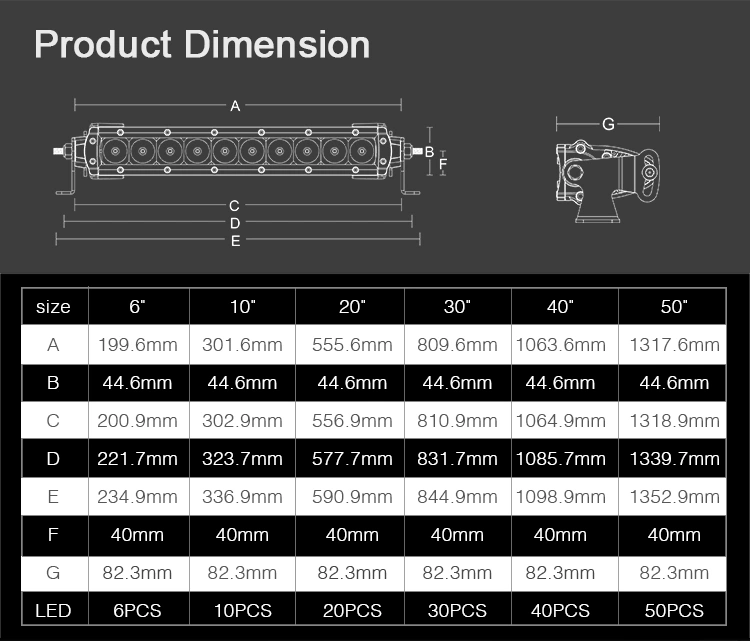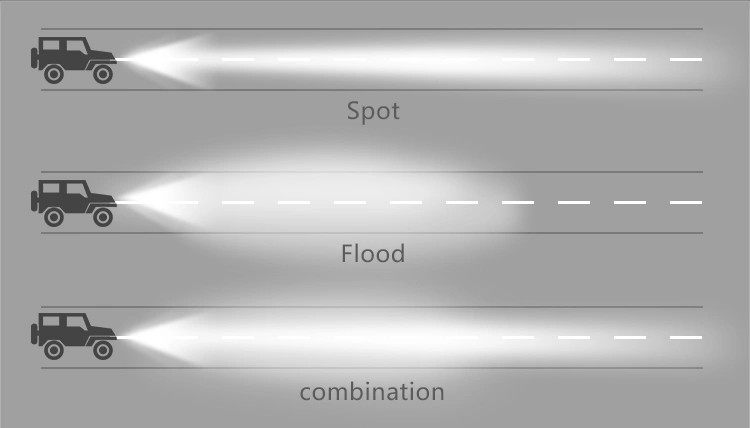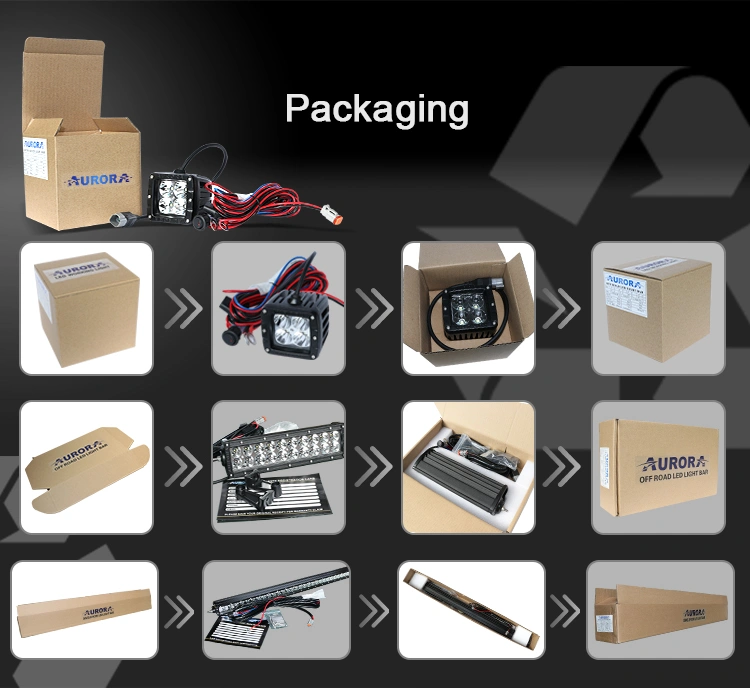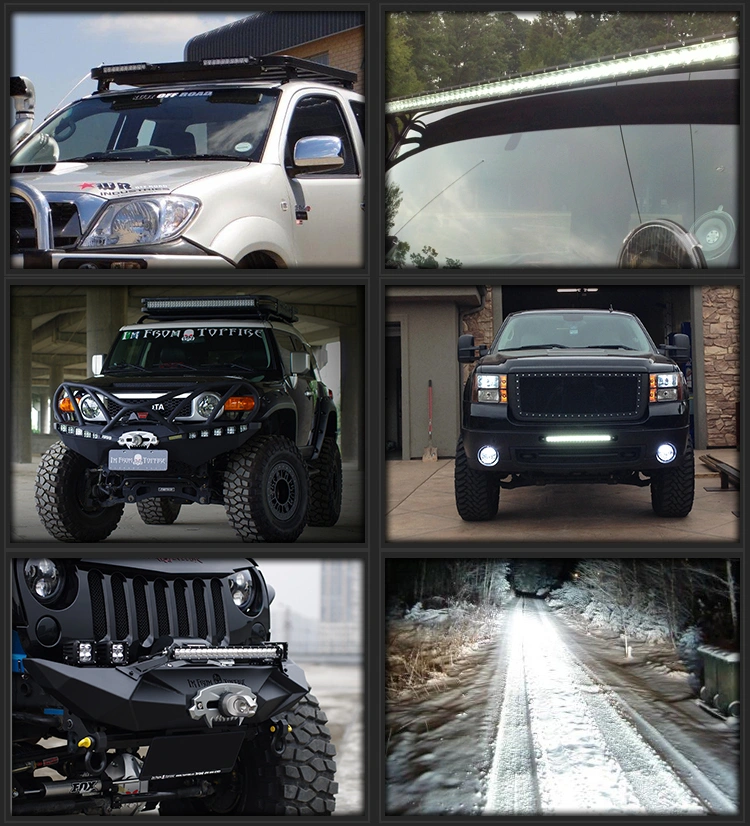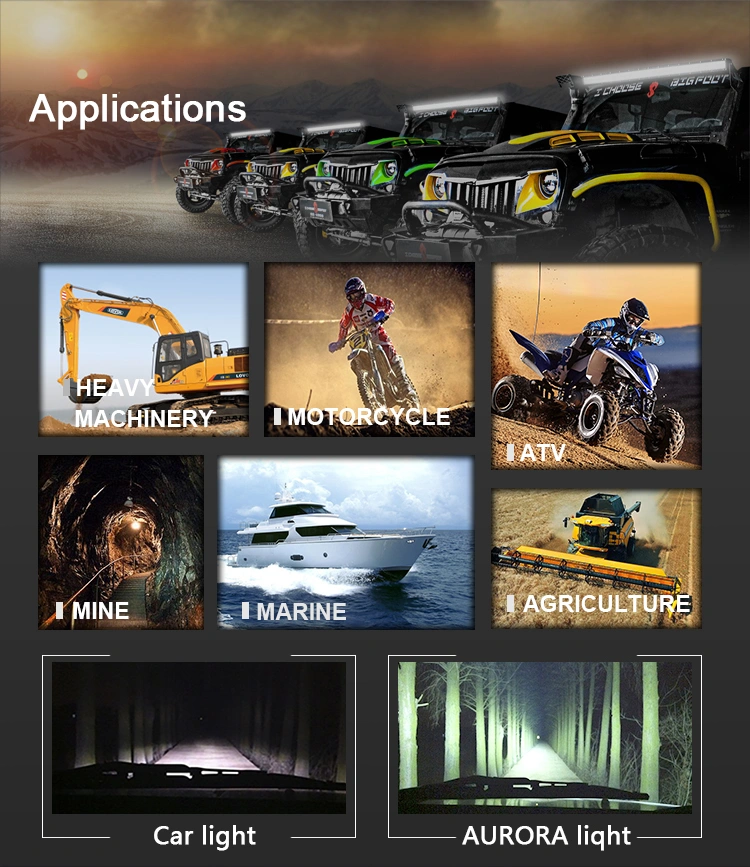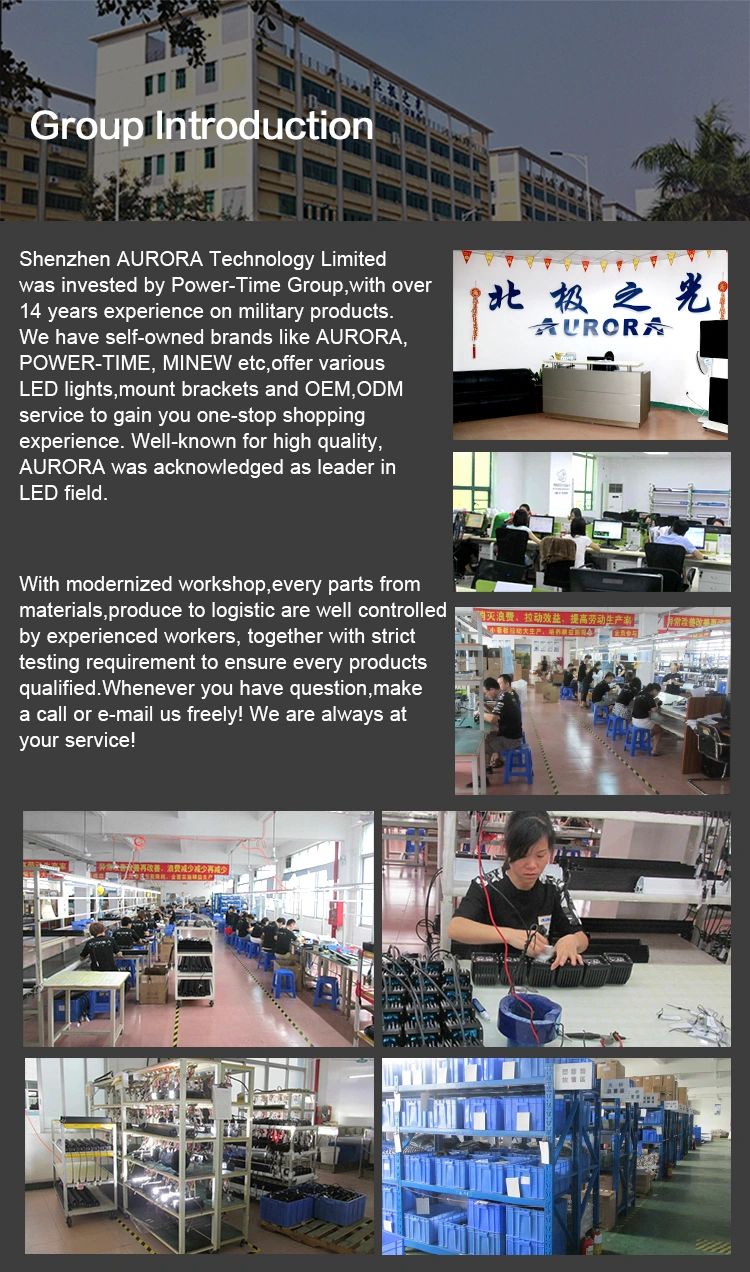 C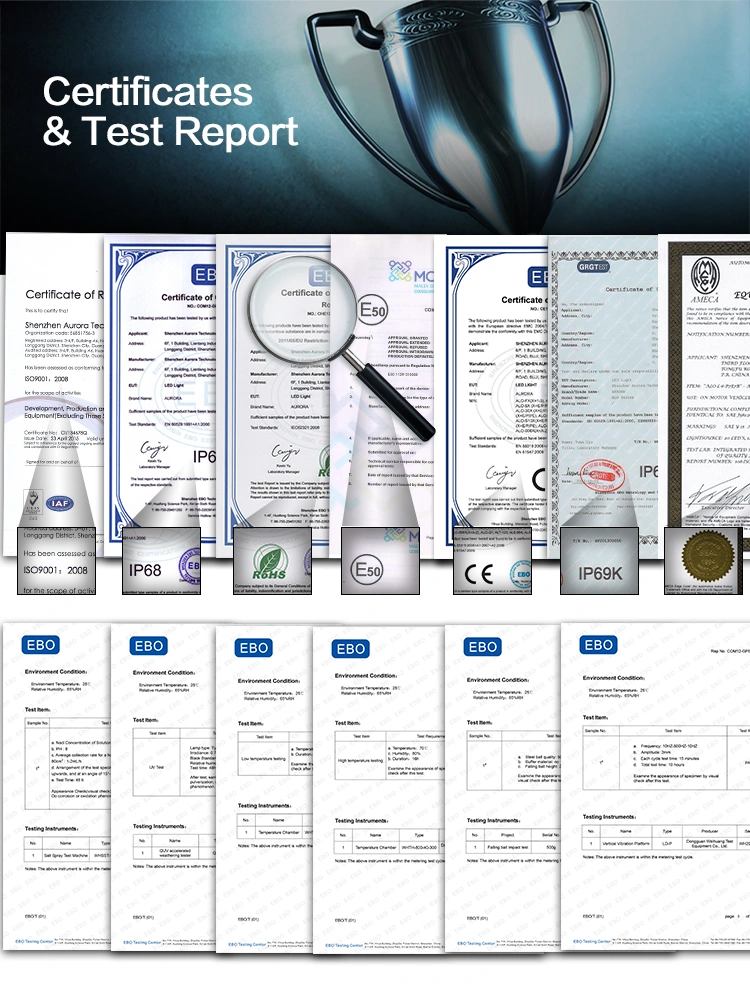 1. What shipping options are available ?
Orders will be shipped through major shipping carriers based on clients' choice.
For orders less than 200kg, customers usually ship by express like DHL, FedEx, UPS and TNT.
For big orders, clients usually choose shipping by air or sea. We can also ship through your shipping agent if you have one .
2. What is the breather used for ?
It is our special design with following two purposes.
1) Balance air pressure in and out of light bar.
When light bar works for long time,  air pressure in light bar will be high.
So the breather helps to keep it balance and protect light bar.
2) Help to exhaust water fog in light bar.
When light bar works for long time and outside temperature is low, there will be normally little fog on lens. So breather can work to exhaust fog by itself.
3. Why need Military Standard Breather?
If seal light totally, without a device to let air go inside and outside. When outside or inside temperature change , and inside and outside have big pressure difference. Some days later, the sealing strips will not work any more, moisture and even water will go to inside. Must add device to keep water in outside, and air can go inside or outside freely.
4. Can I get some catalogs or manuals, so we can deliver to customers ?
Yes. You can ask our sales team for some catalogs when place order.
5. What payment methods does AURORA accept?
Paypal, T/T (Bank Transfer), and Western Union are accepted.
Product Video: http://youtu.be/IXw-8Ad1sm0
Brightness: http://v.youku.com/v_show/id_XNTE5ODM1MjY0.html
Factory Video: http://www.youtube.com/watch?v=U8ZrD47UPkk&feature=youtu.be
CE 50W Marine Single Row Led Light Offroad Bar, 4X4 Parts And Accessories
CE 50W Marine Single Row Led Light Offroad Bar, 4X4 Parts And Accessories
CE 50W Marine Single Row Led Light Offroad Bar, 4X4 Parts And Accessories