Aurora Multifunctional Evolve Light Bar Coming Soon
2020-05-29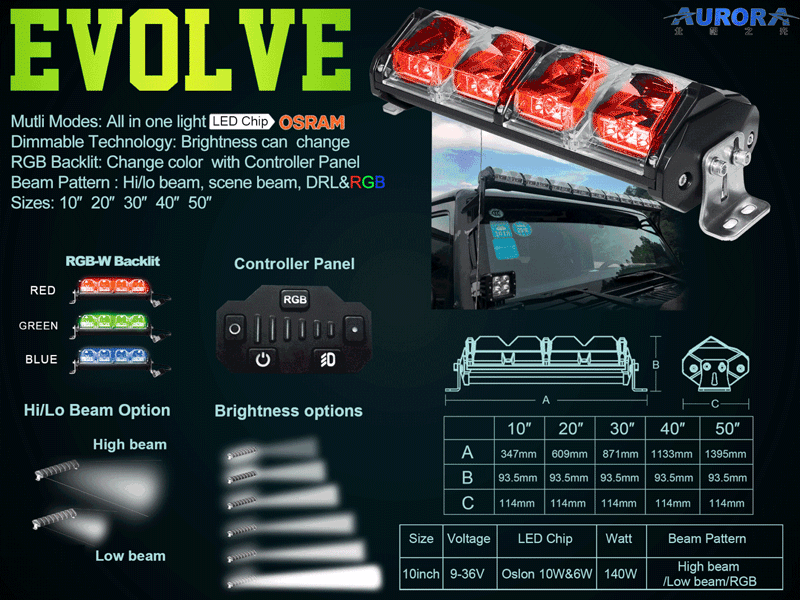 All-in-one fashionable Evolve light bar, we are the first one in China to make this amazing light bar.
It can act as High Beam, Low Beam, Scene Beam, Day Running Light and RGB back light.
All these features offer you fantastic driving experience.
Contact our sales right now for more details !