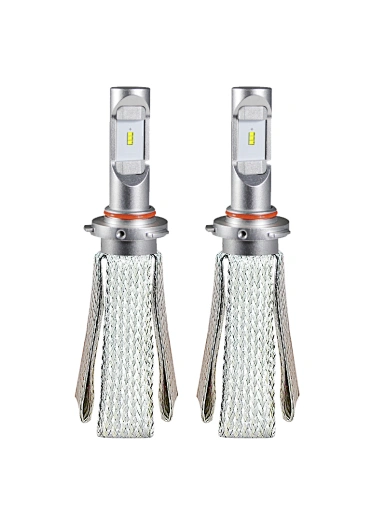 Aurora G10 Auto LED Headlight Kit H7 H8 H9 H10 Car LED Light 12v Car LED Headlight
LED brand:ZES chip
Size:Smaller than halogen lamp
Usage:Car Head Light
Power:35w per bulb
Materials:Copper and aluminum
Certificate:Emark, RoHS,CE, ISO9001
Color temperature:5700-6500K
Lifespan:>50000h
Waterproof:IP68
Item:Auto LED Headlight Kit
Voltage:12V-24V
Place of Origin:CN;GUA
Brand Name:AURORA
Model Number:ALO-G10-H10P
Warranty:2 Years/24 month
Type:led headlight
Certification:Emark, CE, Rosh, ISO9001 etc
OE No.:8512201000
G10 Auto LED Headlight Kit H7 H8 H9 H10 Car LED Light 12v Car LED Headlight
Feature of Auto LED Headlight Kit
1, Smallest Size. It is even smaller than car original halogen light, can fit all cars.
2, 100% pure copper. Better quality and highest thermal conductivity.
3, Four Copper Belts for heat dissipation, very high efficiency. No fan.
4, The light body is one-piece design, less resistance in thermal transfer.
5, 24 wattage per light and high Lux. It is 30%- 200% higher brightness than other global top brands.
6, Small size driver. Cooling surface is designed in arch to be easily inserted.
7,Driver comes with CANBUS, and OK for possible reverse connection of lamp, No electromagnetic interference
8,In and out connector cable are on the same side of driver, easy for installation
9, Independent design. G10 headlights and arc driver are protected with global patent, to avoid the homogenization of competition.
 Specifications of G10 LED Headlights
Model

ALO-G10-H10P

LED Chips

Seoul CSP

Power

24W (13.2V, 2.6A)

Input Voltage

9-24V DC

Cooling System

Four Copper Belts, No Fan.

Beam Boundary

Yes, shaped beam and clear boundary

Color Temperature

6500K

Lifespan

50,000 hours

Warranty

2 Years

Waterproof Rate

IP68

Available Models

High Beam & Low Beam : H4, H13, 9004, 9007

Single Beam: H1, H7, H8, H9,H11, 9005, 9006 etc

Lighting Effect 
High Power Headlight Bulb 
High Efficiency of Heat Dissipation
Clear Cut Off Line
AURORA G10 Headlight Installation
Application on G10 no radio interference led headlight
Package on AURORA LED Headlight Conversion Kit
Aging Testing on AURORA LED Headlight Bulb
Certificates on AURORA LED Headlights
Company Introduction on G10 Bulb
More Application on G10 LED Headlight Kits
 G10 A
Our Working Time,
8:30am-12:00am   1:30pm-18:00pm
Your messages will be replied within 1 hour and for convenience, pls contact us by online contacts in off-working time, or leave us messages with your contacts , we will reply you once be online. 
Skype:Aurora-Ivy
Whatsapp:+8618819231019
Website:www.szurora.com
uto LED Headlight Kit H7 H8 H9 H10 Car LED Light 12v Car LED Headlight
G10 LED Headlight Kit H7 H8 H9 H10 Car LED Light 12v Car LED Headlight