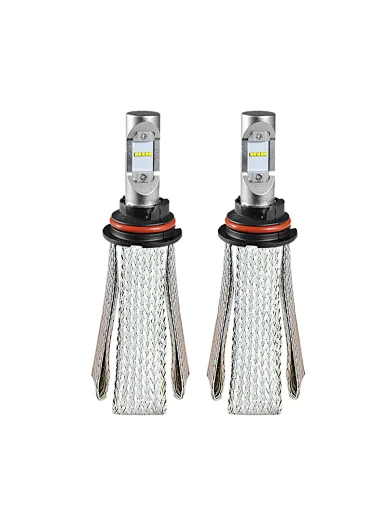 2022 Aurora Newest Super Bright 9004 C6 H4 H13 LED Headlight With E-MARK and IP68 h4 led headlight
Input Lumen:5000lm
Lifespan:50,000 hours
Housing Material:6063 aluminum and pure copper braid
Heat Dissipation:4 pure copper braids
Beam Pattern:high -low beam
Color temperature:6500k
Available model:H4, H13, 9004, 9007, H1, H7, H8, H9,H11, 9005, 9006 etc
Waterproof:IP68
Car Make:Universal cars
Year:1990-1991
Year:2014-2015
Model:Accord
Year:1986-1988
Year:1993-1993
Year:1992-1993
Year:2014-2016
Car Fitment:HONDA
Year:1993-1998
Voltage:9-24V
Place of Origin:CN;GUA
OE No.:1
Warranty:24 Months/2years
Model Number:ALO-G10-9004Z3
Brand Name:AURORA
Certification:E-MARK, ISO9001, IP68,CE
Car Model:Universal Cars
2019 Newest Super Bright 9004 C6 H4 H13 LED Headlight With E-MARK and IP68 h4 LED headlight
Features of 2019 Newest Super Bright 9004 C6 H4 H13 LED Headlight With E-MARK and IP68
1,Smallest Size. It is even smaller than car original halogen light, can fit all cars.
2,100% pure copper. Better quality and highest thermal conductivity.
3, Six Copper Belts for heat dissipation, very high efficiency. No fan.
4, The light body is one-piece design, less resistance in thermal transfer.
5,35wattage per lightand high Lux. It is 30%- 200% higher brightness than other global top brands.
6, Small size driver. Cooling surface is designed in arch to be easily inserted.
7,Driver comes with CANBUS, and OK for possible reverse connection of lamp, No electromagnetic interference
8,In and out connector cable are on the same side of driver, easy for installation
9, Independent design. G10 headlights and arc driver are protected with global patent, to avoid the homogenization of competition.
Specifications of 2018 Newest Super Bright 9004 C6 H4 H13 LED Headlight With E-MARK and IP68
Model

ALO-G10-9004P

LED Chips

CSP

Power

24W (13.2V, 2.6A)

Input Voltage

9-36V DC

Cooling System

Four Copper Belts, No Fan.

Beam Boundary

Yes, shaped beam and clear boundary

Color Temperature

6500K

Lifespan

50,000 hours

Warranty

2 Years

Waterproof Rate

IP68

Available Models

High Beam & Low Beam : H4, H13, 9004, 9007

Single Beam: H1, H7, H8, H9,H11, 9005, 9006 etc
LED Headlight With E-MARK and IP68 ledh4 led headlighth4 led headlightheadlight LED Headlight With E-MARK and IP68 led headlight LED Headlight With E-MARK and IP68 led headlight LED Headlight With E-MARK and IP68 led headlight